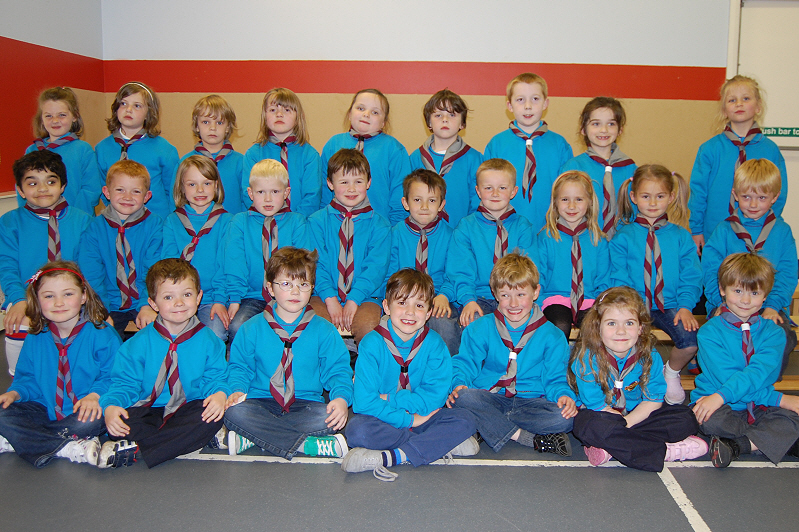 Pictured on their investiture evening, we welcome our new Grey Colony Beaver Scouts.

As a result of a large waiting list to join our existing Purple colony it was decided to start a 2nd night.

26 new Beavers joined up (pictured above) along with two that transferred nights.

At the same time 10 joined the existing section (pictured below) making 36 new Beavers in total joining the Group just after Easter!

We now have 56 Beaver Scouts in the Group.

They have already completed their Promise Challenge and many took part in our recent walk to the Singing Ringing Tree to earn their number 1 Hikes Away badge.