Make a difference with 38th Rossendale Scout Group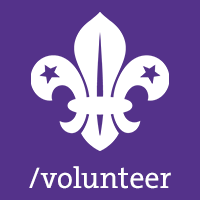 Have you ever made sandcastles in December?
Our volunteers have! Our HQ has been a beach, the surface of the moon, and even a pirate's lair. The only limit is our imagination as we plan our activities.
This is where you come in. We need an extra pair of hands, eyes and even feet! We'd like you to help with craft activities, help to judge games and explain things when they don't quite know the rules.
If you can give us one hour twice a month to help out at any Section it would make a vast difference to what activities the young people can do. You never know you might just get to the moon…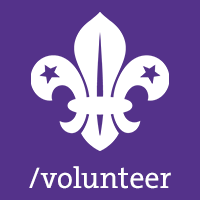 Are you a money maker extraordinaire?
Can you support fundraising initiatives that inspire the whole family?
We need you to help our fundraising team to stage fun and family friendly events and fundraising opportunities that can raise funds for our Group. Every penny we raise is used to support children, so whether it's bingo or a barn dance the choice is yours!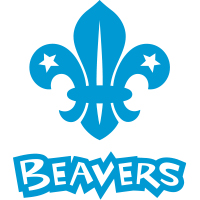 Beaver Leader
Beavers are aged 6-8, and are the first rung on the Scouting ladder. Their motto is 'Fun and Friends' and Beaver Leaders help them achieve that through facilitating a wide range of activities leading to the Chief Scout's Bronze Award. Other than a sense of fun, no special skills are required, but many skills which you have will undoubtedly be transferable. Much can be gained through exchanging ideas with other leaders. A great part of helping Beavers is that they are very receptive to new ideas.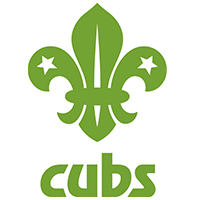 Cub Leader
Cubs are aged 8 to 10½.
Cub Leaders facilitate a wide range of activities which help develop a taste for adventure, a sense of community, an understanding of other people and an appreciation of nature, all leading to enhanced confidence, and to the Chief Scout's Silver Award. Many of the required skills will come naturally to you, others can be learnt, but the support you need will always be there. A great part of helping Cubs is that you will introduce them to activities they have never tried before, quite possibly sparking a life-long interest.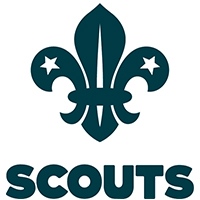 Scout Leader
Cubs are aged 10 to 14.
Scout Leaders facilitate a wide range of adventurous activities leading to enhanced confidence and self-esteem, and to the Chief Scout's Gold Award. No one individual is likely to have the complete set of skills required to run an effective Scout Troop. Teamwork is key, and all the support you need is there in abundance at District, County and National level. A great part of helping Scouts is seeing them develop into well-rounded teenagers and enjoying yourself the adventures that you provide for them.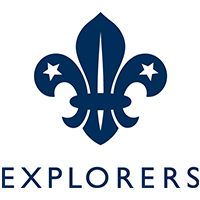 Explorer Leader
Explorers are aged 14 to 18.
They engage in a wide range of adventurous activities, often organised by themselves but supported by leaders. These activities boost self-development, confidence and esteem, and lead to the Chief Scout's Diamond and Platinum awards and the Queen's Scout Award, Scouting's top prize. A great part of helping Explorer Scouts is supporting them in having a major role in conceiving, planning, running and evaluating all that they do.
Got Questions?
If we haven't answered your question here, get in touch with us using the form below and a member of our existing volunteer team will get back to you as soon as we can!
Do I really have the skills you need?
You don't have to be an adventurer like Bear Grylls to get involved with Scouting. Do you have first aid knowledge? Are you good with numbers? Handy in the kitchen? Or are you a DIY whizz? We all have useful skills and you can volunteer and help in many ways.
What if I don't have that much spare time?
Volunteering with us is easy, fun and flexible – how much time you give is completely up to you. Whether you help out once a fortnight, month or term or just at special events or camps, there is bound to be a role you can play, and no matter how you get involved, we'll make sure you're properly trained and supported.
What will I get out of volunteering?
As well as gaining externally recognised skills and having a brilliant time, Scouting also offers the chance to build on personal skills, like teamwork, confidence and leadership. A study found that over 90% of our volunteers believe that the skills and experiences they have gained through Scouting have been of relevance to their working or personal lives.
My child is in Scouting – is there anything I could do to help?
The short answer is yes. Many of our helpers and leaders are parents of our youth members because they've seen firsthand how Scouting benefits young people and want to give something back. It's also a chance to spend more time with your children and learn new skills. Speak to your child's leader to discuss how you might become involved.
Are there any age restrictions on helping out?
As long as you're over 18, you can help out as an adult volunteer in Scouting. There is no upper age limit for adult volunteers. If you are aged between 14 to 18, there is the option of becoming a Young Leader.