A statement about our Facebook page
On 20th November, we were made aware of an issue with our Facebook page. Our investigations conclude that some personal information may be compromised and a full statement is now available.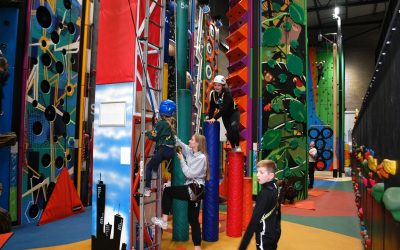 Split over two separate weeks, Purple Pack Cubs visited Grip & Go at the Adrenaline Centre in Haslingden. A variety of climbing walls proved to be no challenge for the Cubs who eagerly tackled each one throughout the evening. Even the Leap of Faith proving to be...
read more
Volunteer for Us
Ever made sandcastles in December? Our volunteers have! Click to learn more about how you could volunteer as much or as little time as you like to helping deliver life-changing adventure at the 38th Rossendale.
Donate
As a registered charity, we rely on charitable donations as well as our subscriptions to keep teaching our young people the life skills they need to become active citizens. Learn more to see how you give a little to help a lot.
We rent out our building when it's not being used to provide life-changing adventure to local young people and adults. Think you could make use of it? Take a look!