The Beavers have recently been working on their Friendship Challenge and made special friends with 9-year old Guide Dog Glennie.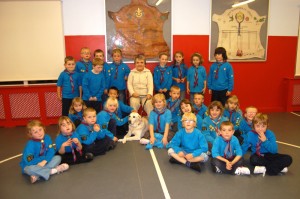 Her owner brought her along to the colony meeting and explained about how the dog and her are trained by the Guide Dog for the Blind Association. 
The Beavers had lots of questions to ask  and Glennie took it all in her stride!