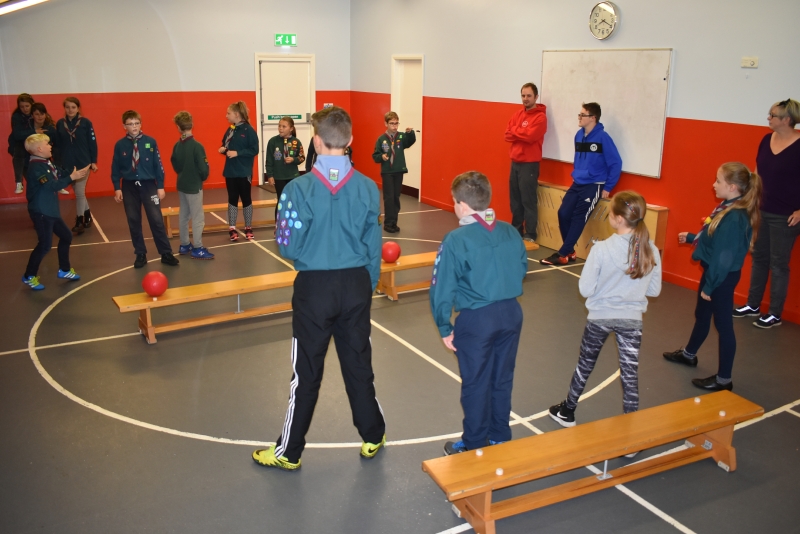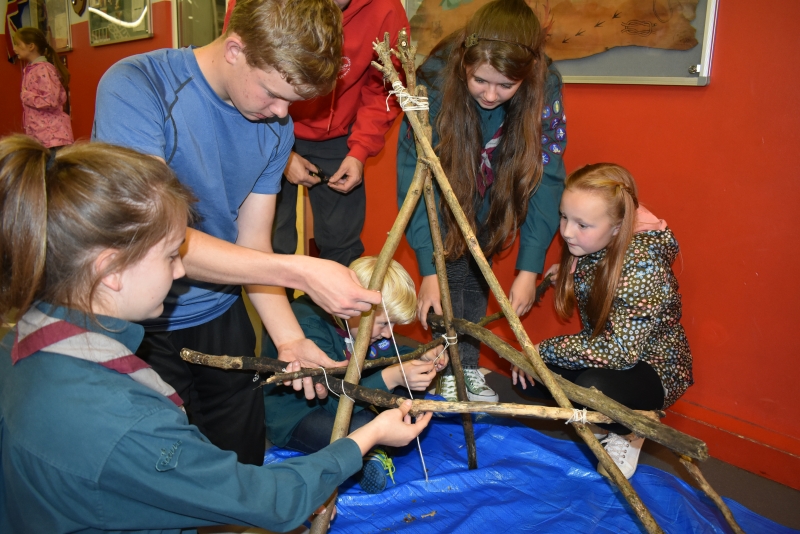 Introducing Red Scout Troop.  Our third Scout Troop.
Since the formation of the Group in 1951, this is the first time it has been necessary to have three Sections for one age Group.  By the start of 2018 it is predicated the Group will have over 100 Scout aged children across the three Troops representing 50% of the total membership of the Group.
Pictured at their first meeting are 14 members which will grow to 16 in their second week and 22 when more Cubs move up in the New Year.
Following on from introductions the Scouts played a game before setting about on a pioneering task to build a signal fire.  The results were impressive and everyone worked together as a team to complete the task.
Their efforts were rewarded by them then preparing marshmallow "smores" over the open fire.
The evening's task was part of a survival theme and will continue over the coming weeks culminating in a survival camp in the spring of 2018.
Good luck to Red Troop as the Section continues to develop.
For more photos from the meeting view our Facebook Album.