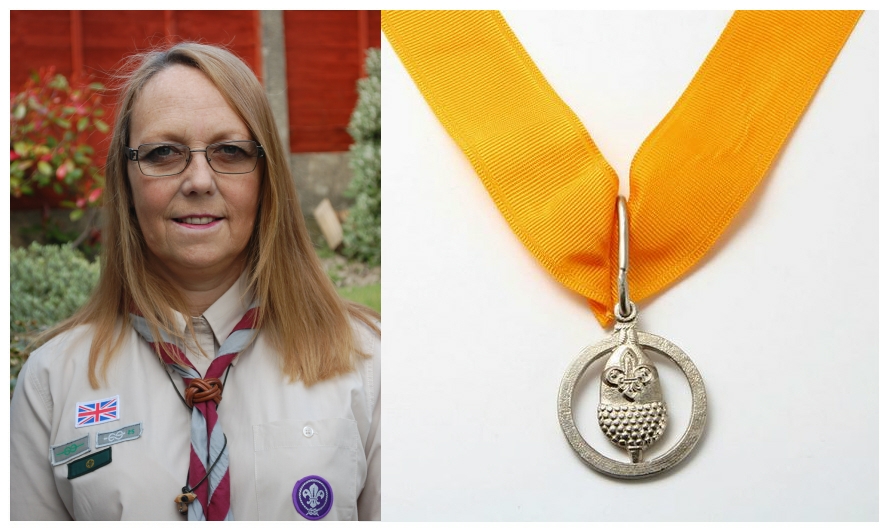 Many congratulations to our Group Scout Leader Louise Cooper on the award

of the "Silver Acorn" by the Scout Association in their 2015 St. George's Day Awards.  This is in recognition of specially distinguished service.

Louise joined the 38th Rossendale as an Assistant Beaver Scout Leader in 1986 a Section she is still very active with.

Taking over as Group Scout Leader in 2010 Louise is also County Administrator for the East Lancashire Scout County where she also held the post of County Commissioner from 2006 – 2009.  The first and only female to hold that role in the County to date.

In 2014 Louise was given the accolade of "Rossendale Woman of the Year" for her work in the community.

Well done Louise.  This is very well deserved.