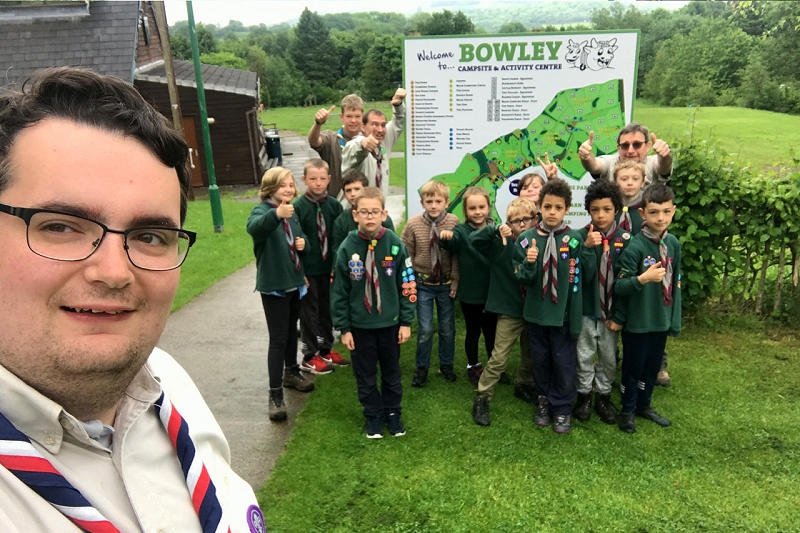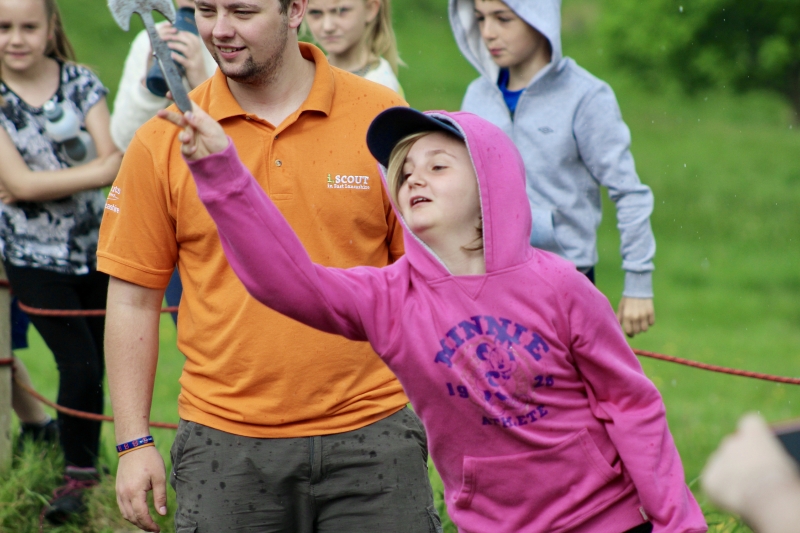 May Bank holiday weekend saw 14 members of Grey Pack descend on the Tipi Village at Bowley Scout Campsite for a native American themed weekend of fun and adventure.
A beautiful sun drenched evening welcomed Grey Pack members to their annual camp, this year being held at the Tipi Village at the Bowley Scout Campsite.  Exploiting the late May Bank holiday weekend the camp was extended for an extra day.
Once settled in and sleeping arrangements organised, the first activity was a hike through the site to the river and back through the local woodland and a pizza snack ended the day.  Activities over the next three days focused on adventure, skills and fun.
Each Cub made themselves a paracord bracelet, a head dress and dream catcher as well as experiencing tomahawk throwing, archery and catapults.  Even an impromptu crocheting class (thanks Diana) was set up with several Cubs of both sexes taking part.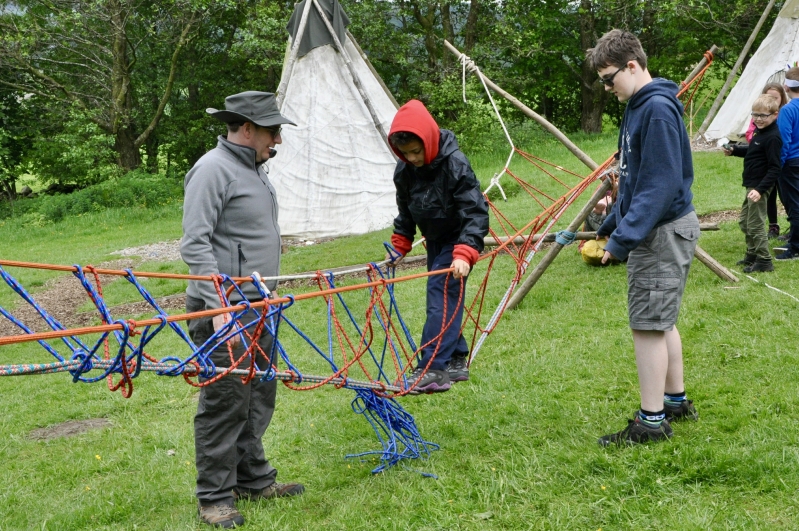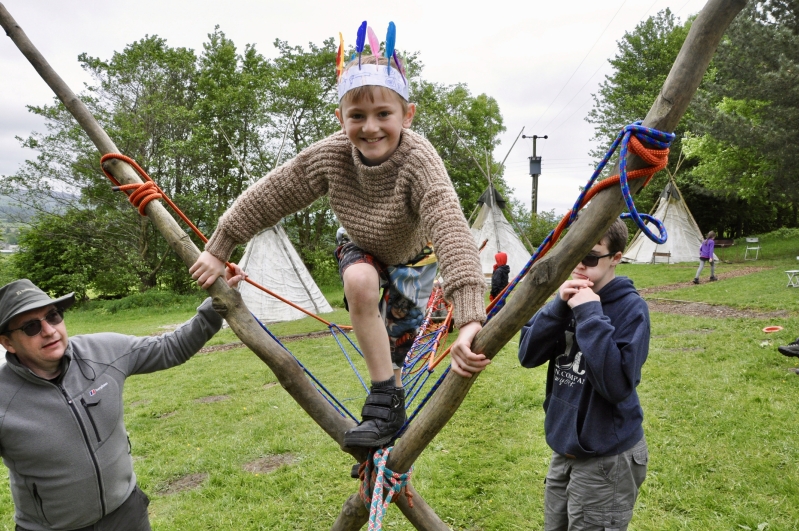 Working in teams the Cubs lit a fire on which they cooked their own tea (sausages) and using their pioneering skills built a bowl stand and a rope monkey bridge which everyone crossed to earn a lollipop.
The changeable weather went from bright sunlight to thunder and hail but this did nothing to dampen the camp spirit.  Using the communal large Tipi the Cubs spent an enjoyable camp fire led by Chris with plenty of action songs to (hopefully) tire them out.
All Cubs left with a new cup (which they had been using all weekend) filled with badge, woggle and sweets.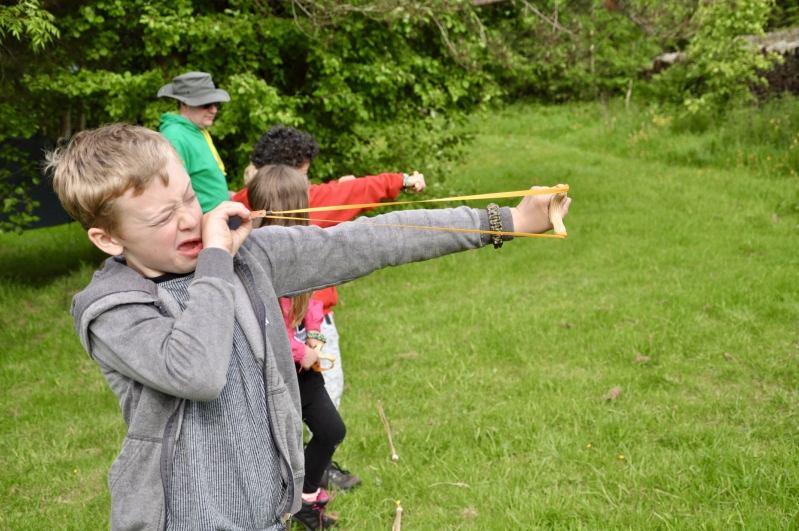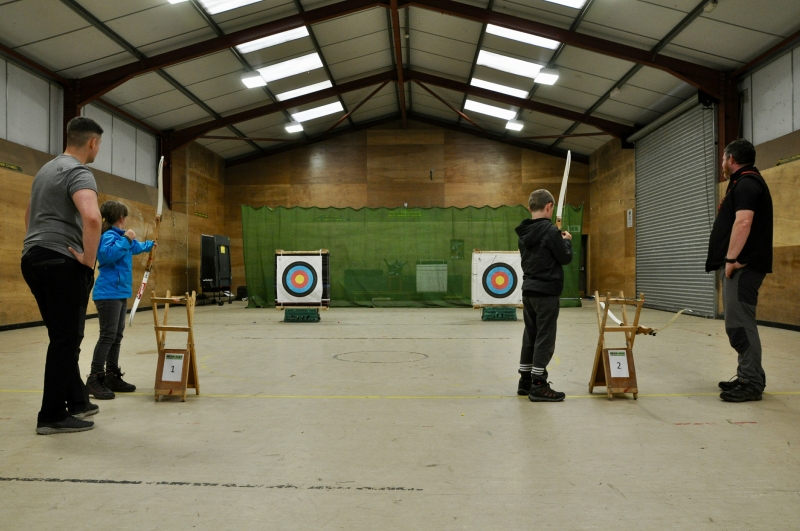 Camps are an excellent opportunity for Leaders to develop new and existing skills and this camp was no exception.  Shere Khan, Jacala and Akela learned how to set up a camping hammock to provide them with their accommodation.   Joining the Cubs in building bridges, cooking on an open fire or just generally running around all ensure the Leaders enjoyed the experience as well.
Everyone had a brilliant time and once again thank you to all the Leaders who gave up their free time (and in some cases took annual leave) for making this an enjoyable experience.   A special thank you to young leaders/helpers Logan, Jade, and Matthew, our media team of Chris and Josh as well as the backroom (cooking) team of Raksha, Diana and Jennie for all their contributions.
For more photos from the weekend, view our Facebook Album.