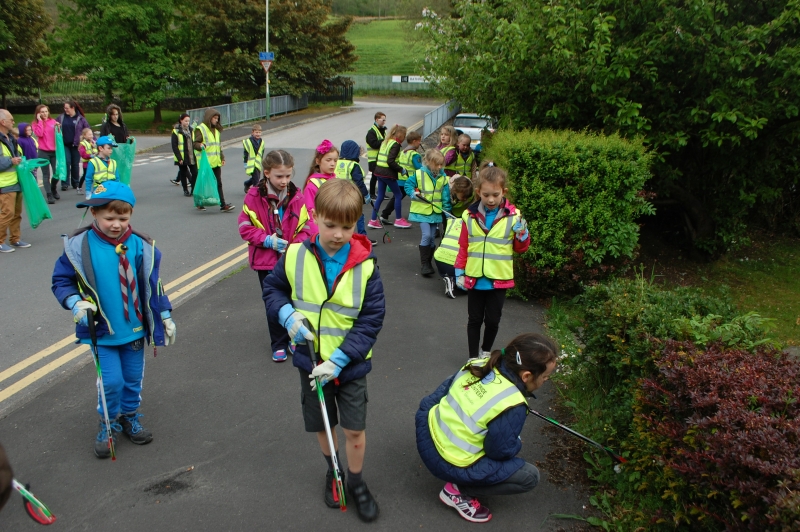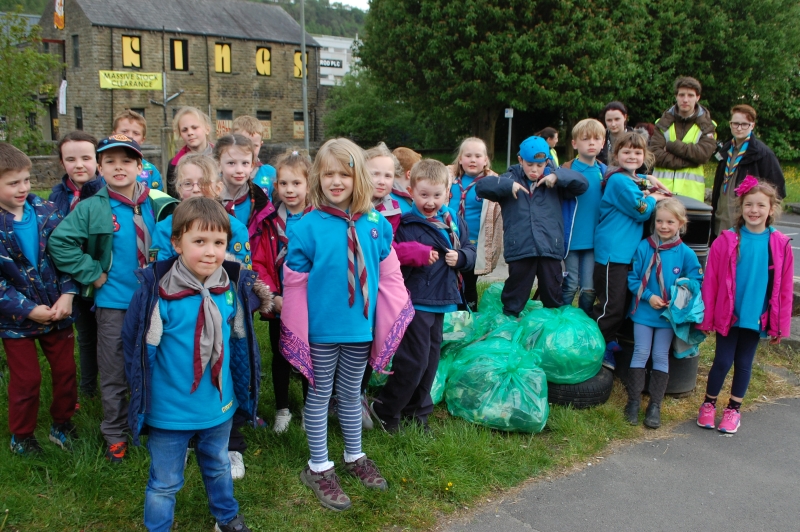 With thanks to Civic Pride Rossendale for their assistance with Grey Beaver Colony on their Community Impact Activity Badge.
Over a 2-week period the Beavers learnt about the work that Civic Pride do in the Rossendale Valley and assisted with a litter pick in the area.
A "Who wants to be a Millionaire" style quiz was used to educate the Beavers during the first week.  See their reaction to getting the Million Pound question right in our Facebook Video.
The photos show the litter collected by the Beavers in approximately 45-minutes.  View more images of the litter pick in our Facebook Album.
Well done to them all.