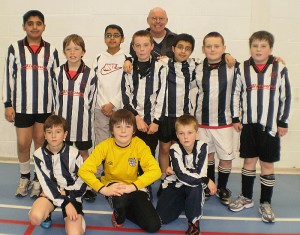 Our two Cub packs took part in the district football competition against 6 other teams competing from Cub packs in Rossendale.
Each 38th pack was in a different group for the heats, Grey pack not making it through to the semis.  Purple pack however won all their games in the heats (against 2nd, 5th and 21st Rossendale) then beat 43rd in the semi.
The final was a rematch against 2nd, who had beaten us in the final last year on penalties.  The final was an exciting game but at full time there was no score-so it was down to penalties again!!  Thanks to some good shooting and an excellent couple of saves from our goalkeeper the final score was 5:3 to the 38th.
A superb result after an excellent afternoon of football.
Well done to the cubs (and trainer Rama).