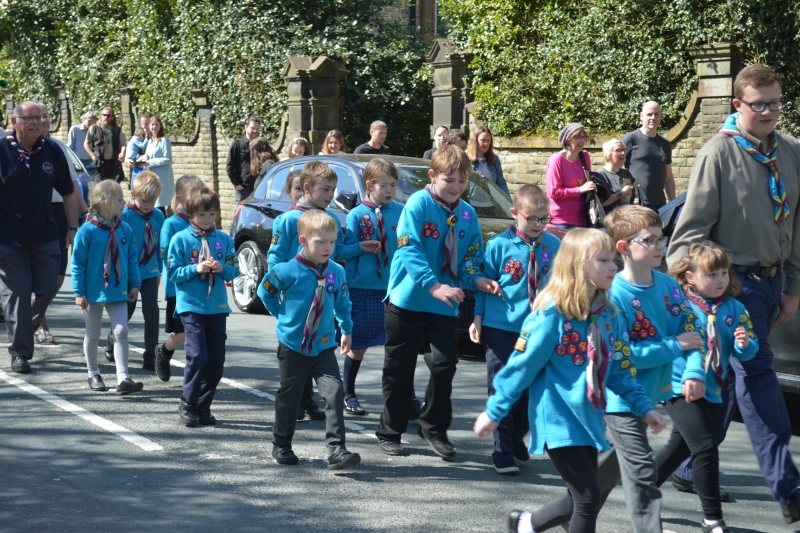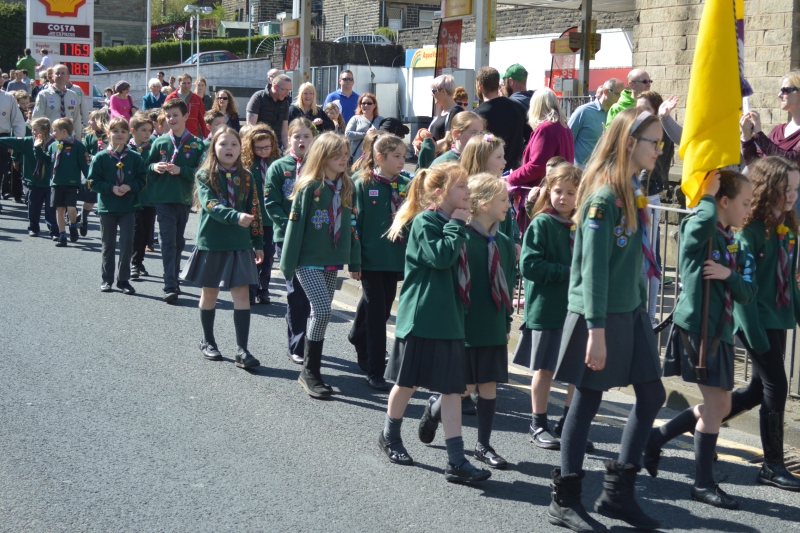 We had a fabulous turnout for the St. Georges Day Parade in Rawtenstall.
Beaver Scouts, Cub Scouts and Scouts from the 38th Rossendale along with the Seat Naze and District Explorer Scouts joined other Groups from across Rossendale for this annual event to mark the Patron Saint of England and Scouting.
The parade formed up in the grounds of Whitaker Park before marching along Haslingden Road to St. Mary's Church.
Once in the packed church members took part in the County St. Georges Day "selfie" competition coming joint first for their efforts.
A number of hymns were sung many of them to actions and a sermon by the Reverend Chris Casey about St. George and the Dragon entertained the young people.
Following the renewal of the Scout Promises, Chief Scout Awards were presented to a number of our members. Beaver Scout Connor and Scout Bailey received the County Commissioners Commendation Award for personal reasons outside of Scouting. Well done to them all.
Thank you to all those who turned out smartly and behaved impeccably on the day.
Thank you also to Sally Green and Liam Fahey for your wonderful photos which can be viewed in our Facebook Album.